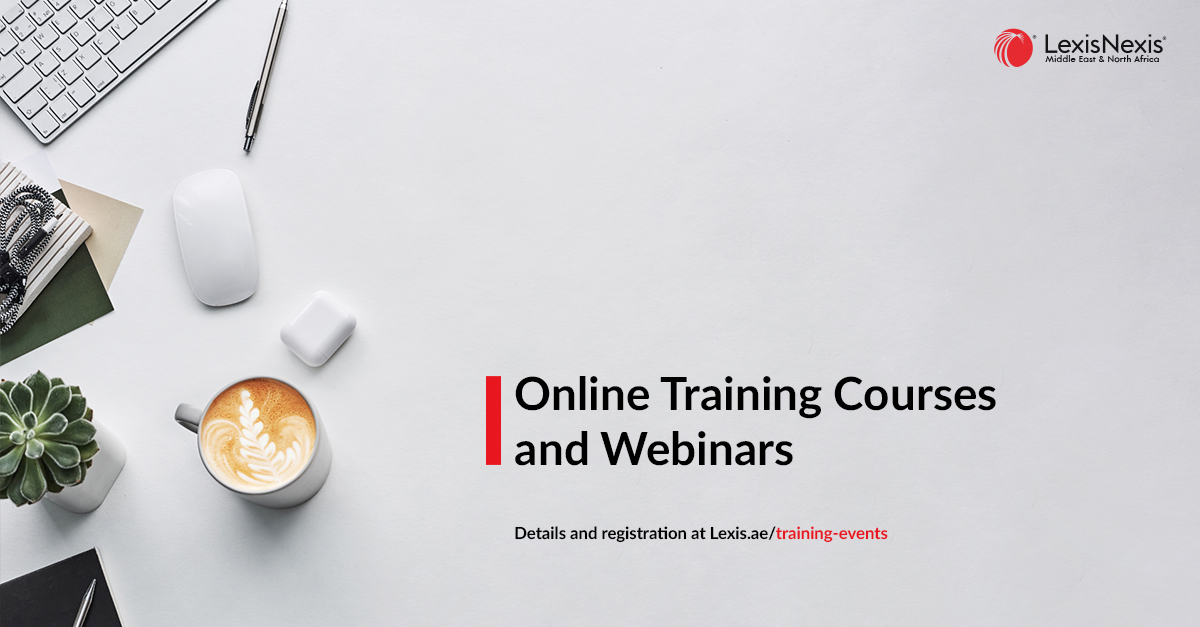 Attend the training and earn 2 CLPD Accredited points!
.
OVERVIEW
Dubai has seen significant changes to its legal landscape for the resolution of disputes over the last several years, beginning with the introduction of the UAE's first standalone arbitration law, Federal Law No. 6 in 2018, and most recently with Dubai Decree No. 34 of 2021. The Decree, issued by the Government of Dubai, abolishes the Emirates Maritime Arbitration Centre (EMAC) and the Dubai International Financial Centre Arbitration Institute (DAI), and has transferred their operations to the Dubai International Arbitration Centre (DIAC).
Join LexisNexis Middle East and Al Tamimi & Company for an online training session, where our experts will explore:
The general arbitration landscape in the UAE, including the salient features of Federal Law No. 6 of 2018.
Arbitration in the DIFC and ADGM.
The main provisions of Dubai Decree No. 34/2021.
The future of arbitration in Dubai.
SPEAKERS
Thomas R. Snider, Partner, Head of Arbitration, Al Tamimi & Company
Justin Alexander Gambino, Senior Associate,

Al Tamimi & Company
.
IN COLLABORATION WITH
.
.
An Overview of Arbitration in Dubai


08/12/2021




09:30 (Gulf Standard Time) - 11:30 (Gulf Standard Time)