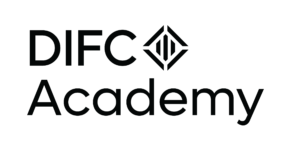 Attend and earn 2 DIFC Mandatory Points (per session)!
OVERVIEW
The DIFC Academy in partnership with LexisNexis Middle East invites you to the awarding ceremony and launch of The Laws of the DIFC, Volume 1 (Reissue) and Volume 4 (New) followed by a series of two live webinar lectures to be presented by Commentaries Authors.
SESSION 1

10AM to 12PM

DIFC Insolvency Law by Simmons & Simmons + Baker Botts
DIFC Security Law by Al Tamimi & Co
DIFC Netting Law by Clifford Chance

SESSION 2

10AM to 12PM

DIFC Companies Law by Jones Day
DIFC Operating Law by Outer Temple Chambers
SPEAKERS
DIFC Insolvency Law

Peter Manning, Partner, Simmons & Simmons
Philip Punwar, Partner, Baker Botts
Dustin Appel, Senior Associate, Baker Botts

DIFC Security Law

Mark Brown, Partner, Al Tamimi & Co

DIFC Netting Law

Habib Motani, Consultant, Clifford Chance

DIFC Companies Law

Dan Partovi, Partner, Jones Day

DIFC Operating Law

David Russell QC, Barrister, Outer Temple Chambers
IN COLLABORATION WITH
ABOUT THE LAWS OF THE DIFC SERIES
In 2016 the Laws of the DIFC series were launched to provide a narrative statement of the Laws of the DIFC on a subject-by-subject basis in a similar way to the famous Halsbury's Laws of England. The series are designed to ensure those who are familiar with other common law jurisdictions, but not the DIFC, can quickly establish where they can rely on their existing understanding of the Common Law. In addition, it will also help those who regularly work in the DIFC have easy access to the latest legal position. Since then, four volumes have been issued.
Since then four volumes have been issued. These books provide:
A background and explanation as to why each law was issued;
Information on the specific international laws which inspired the law with the differences and similarities between those laws highlighted;
Information on cross overs with other DIFC Laws and the impact of relevant regulations (which are provided in the appendices).
Provision by provision analysis including details of relevant DIFC and Common law cases.
Clarifications on the meaning of the provisions
Useful further reading for particular provisions including relevant Halsbury's references.
The author's experience of how the provisions of DIFC Laws operate in practice.
Updated Analysis of the 2019 DIFC Employment Law and its 2020 amendments.
Updated Analysis of 2018 DIFC Companies Law
Analysis of the impact of the JJT rulings on DIFC jurisdiction and the DIFC Court Law
Relevant DIFC Regulations and Amending Laws
Details of the latest relevant DIFC and Common law cases covering Arbitration, Company, Damages and Remedies, Obligations, Employment and Court Law in the DIFC.
Volume 1:
The Laws of the DIFC, Volume 1 is the first commentary in the series. Accredited DIFC Academy Specialist firms, with significant experience in litigation and providing advice in the DIFC have been allocated to re-write the six titles within this volume, which cover the following topics in this reissue:
Arbitration Law
Companies Law
Damages and Remedies Law
Employment Law
Obligations Law
Court Law
As well as providing an overview of the legislation in each area, the authors offer provision-by-provision commentary on each article:
highlighting both similarities and differences with the common law or equivalent international provision making it easier for those more familiar with other common law jurisdictions to quickly see where the potential legal differences apply;
providing details and explanations of important DIFC cases in the specific area giving practical advice on the likely DIFC Court treatment; and
providing details and explanations of relevant cases and commentary from other common law jurisdictions (with references) which can be useful to those researching that area.
Volume 4:
The Laws of the DIFC, Volume 4 is the fourth commentary in the series. This book has a specific focus on Insolvency, with full coverage of the Insolvency Law and the Netting and Security Law which are also of relevance in this area. In addition, Volume 4 covers:
2020 Leasing Law
2019 Intellectual Property Law
Operating Law, which impacts companies, partnerships, limited partnerships, limited liability partnerships and foundations.
We're sorry, but all tickets sales have ended because the event is expired.
Session 1 - DIFC Laws of Insolvency, Security and Netting


01/03/2021




10:00 AM - 12:00 PM

Session 2 - DIFC Laws of Companies and Operating


01/03/2021




10:00 AM - 12:00 PM