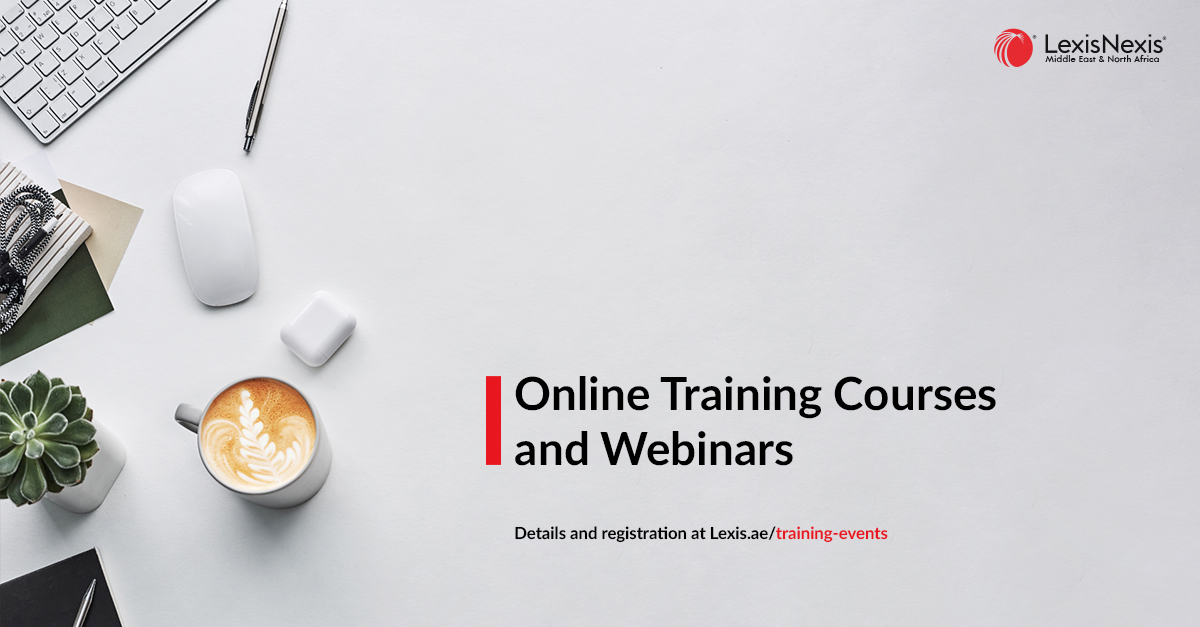 Attend the seminar and earn up to 3 Accredited CLPD points!
OVERVIEW
Bankruptcy Cases in the Local Courts – A Case Study Showing Court Processes, Protocols & Procedures
Join us and BSA Ahmed Bin Hezeem & Associates LLP for this multimedium and interactive mock trial event showcasing the journey of a bankruptcy case through the Dubai Courts, from the initial sessions before the Court of First Instance to the Final Verdict and ultimately arriving at the Court of Appeal.
Will the Board of Directors – our defendants – be stripped of their company responsibilities and be required to pay off all debts to creditors?
Join this one-of-a-kind case study where we will delve into how the recently amended UAE Bankruptcy Law impacts Director liabilities in the event of bankruptcy, how the law provides a rescue culture and a remedy to struggling firms in need of debt relief, as well as the punitive provisions of the Law.
The BSA team will guide you step-by-step through the Courts procedure when handling bankruptcy cases, such as, Arabtec, NMC and Marka, concluding with a panel of bankruptcy and insolvency experts for a Chatham House Rule Q&A.
TARGET AUDIENCE
Legal Professionals, Legal Consultants and Corporate Counsel with interest in the UAE Court process.
PROGRAMME
| | |
| --- | --- |
| 08:30 to 09:00: | Registration & Breakfast |
| 09:00 to 09:20: | Introductory Remarks |
| 09:20 to 10:00: | Part 1 – Court of First Instance through to The Final Verdict |
| 10:00 to 10:20: | Coffee Break |
| 10:20 to 11:00: | Part 2 – Court of Appeal & The Sentencing Hearing |
| 11:00 to 11:45: | Expert Panel Q&A Session |
PARTICIPANTS
Our Dispute Resolution Leaders

   
Dr. Ahmad Bin Hezeem – Senior Partner

Dr. Ahmad is the Senior Partner at BSA, Chairman of the Executive Committee of the Dubai International Arbitration Centre & former Director General of the Dubai Courts. He has 3 decades of experience working in legal and judicial government institutions in the UAE and is also a former member of strategic governmental bodies such as the Executive Council of Dubai, The Judicial Council of Dubai, The Federal Judicial Council, and the Dubai Judicial Institution's Board.

Asim Ahmed – Head of Litigation

Asim is a Partner and Head of the Litigation Practice at BSA. Practising for 3 decades, Asim has vast knowledge of legal systems in the GCC and MEA regions, including UAE and Sudanese Court systems. He has directly contributed to the creation of Court Precedents and is reputed in the domestic litigation community. Asim also regularly handles arbitrations in DIAC, in addition to other forums of alternative dispute resolution.

 

Shaaban Metwally – Partner

Shaaban is an experienced Partner in our Litigation Practice. Practising since 1991, he acts on behalf of international clients across various sectors including insurance/reinsurance, real estate, construction and energy. Shaaban is often the first port of call for pre-litigation advice, concluding out-of-Court settlements and other mitigation strategies, ensuring a positive outcome to a dispute.

Abdullah Ishnaneh – Partner

Abdullah is an experienced Partner in our Litigation Practice, specializing in various types of dispute resolution including medical malpractice and insurance, employment and debt recovery. He has advised both creditors and debtors in numerous bankruptcy and insolvency cases in the Dubai Courts, and is well respected in the financial institutions sector.

Our Presenters

 

Hadiel Hussien – Senior Associate

Hadiel is a Senior Associate in our Litigation Practice, advising clients in the financial institutions, construction, energy, insurance and real estate sectors. She often advises on debt recovery matters, financial settlements, as well as corporates who are in financial distress. Hadiel is fluent in English, French and Arabic and therefore has a diverse range of multinational clients.

Bassel Boutros – Associate

Bassel is an Associate in our Litigation Practice with over 10 years of experience advising on complex litigation disputes pertaining to civil and commercial matters. His areas of specialism are predominantly corporate, commercial and civil litigation as well as real estate and insurance (both contentious and non-contentious).

Asma Siddiqui – Associate

Asma is an Associate in our Litigation Practice who focuses on both civil and criminal proceedings, as well as employment matters. She advises clients in the real estate, construction, energy, insurance and financial institutions sectors. Asma graduated from the Government Law College (GLC), one of the most renowned educational institutions in India.

 

 

 

 

 

 

 

 

 

Hazem Balbaa – Associate

Hazem is an Associate in our Litigation Practice. Hazem began his career at a top tier dispute resolution firm in Egypt where he gained invaluable knowledge about the Civil Law system, through handling both litigation and arbitration matters. He then acquired significant arbitration experience during his time with a regional firm in Dubai where he heavily assisted partners in several on-going arbitrations held under the auspices of the ICC and LCIA. He is admitted to practice in the State of California. He also holds a Business Management degree from the American University in Dubai.

Our Cast

 

FIRST JUDGE (CHAIRMAN OF THE COMMISSION)

Ashraf Ibrahim – Senior Associate

Ashraf is a Senior Associate in our Litigation Practice, with over 3 decades of experience in the UAE. He is also permitted to plea before the Egyptian Supreme Monetary and Constitution Court, and before the Omani courts. Ashraf specialises in advising on commercial disputes between companies, their liquidation, disputes related to the bankruptcy of companies and determining the responsibility of members of the board of directors. He is skilled in reviewing complex contracts, often where multiple parties are involved, including government entities.

SECOND JUDGE

Mohammed Nedal Dajani – Senior Associate, Head of Northern Emirates

 

Mohammed Nedal is Head of Sharjah & Northern Emirates, and a Senior Associate in our Litigation Practice. He specialises in arbitration, litigation and dispute resolution. Practising since 1992, Mohammed has extensive experience in various types of litigation matters. He acts for regional and international clients including developers, business owners, purchasing corporations and public bodies.

THIRD JUDGE

Sara Hassan – Lawyer

Sara Hassan is a legal assistant in our Litigation practice. She joined BSA in 2019 and has built solid experience in different areas of litigation, with a particular focus on the rules related to money laundering. Sara graduated from a prestigious public university in Sudan where she studied the subjects of proof and personal status, especially inheritance.

FIRST CASSATION JUDGE

Fatima Bin Hezeem – Administration Executive

 

Fatima is a law graduate from the University of Sharjah, where she graduated with high honours. She assists the litigation practice with administrative tasks. Her main interests are in Intellectual property law and Environmental law. She is fluent in English and Arabic.

SECOND CASSATION JUDGE

Mohammed Alahdal – Senior Associate

 

Mohammed is a Senior Associate in our Corporate and M&A practice. He advises corporates and board of directors on their rights and liabilities in the case of bankruptcy and insolvency matters. He works with clients to resolve matters before they reach a point of litigation.

ADVOCATE 1

Abdalla Al-Suwaidi – Associate, Head of Advocacy

Abdalla is Head of Advocacy and an Associate in our Litigation Practice. He has built solid experience in different areas of litigation in the UAE and has the right of audience before the local courts. Fluent in English and Arabic, he represents a broad range of clients, submitting pleadings on their behalf across all stages of the courts in the UAE.

ADVOCATE 2

Omar AlBuraimi – Advocate

 

Omar is an Advocate and Lawyer in our Litigation Practice, with the right of audience before Dubai Courts. Fluent in English and Arabic, he works on behalf of clients facing bankruptcy by representing them in the courts and submitting pleadings on their behalf. He has deep experience in the banking and finance sector, having previously worked at one of the UAE's largest banks.

ADVOCATE 3

Khalid Bujsaim – Associate

 

Khalid is an Associate in our Litigation Practice. He is an Advocate with rights of audience before all UAE courts, with extensive experience acting on behalf of clients in the financial institutions, real estate, insurance and construction sectors. He covers both commercial and criminal disputes for both multinational and local clients.

ADVOCATE 4

Shamma Al Kindi – Advocate

 

Shamma is an Advocate in our Litigation practice. She is an Emirati lawyer licensed in the Federal and Local Courts of the UAE. She has extensive experience in the field of criminal cases and procedures for the police, public prosecution and courts. She graduated from the University of Sharjah with a distinction with honours.

EXPERT

Alaaeldin Ghoneim – Associate

 

Alaaeldin is an Associate in our Litigation practice, representing clients in criminal litigation proceedings, civil disputes and employment matters. He is a banking and finance lawyer, advising financial institutions, investments companies and banks on their full range of legal needs.

 

COURT SECRETARY

Abdullah Al-Aziz – Legal Researcher

Abduallah Al Aziz a Legal Researcher in our Litigation practice. He has been with BSA since 2018 and has built solid experience in following up the cases for our clients in the Federal courts, as well as other tasks such as drafting legal memos. Abdullah Alaziz graduated from Emam Malik college in Dubai.
IN PARTNERSHIP WITH
About Bankruptcy and Insolvency at BSA

Our bankruptcy and insolvency lawyers advise on some of the largest cases in the region, combining innovative legal minds, business acumen & cultural understanding. Acting on behalf of both debtors and creditors, we find our clients solutions to their NPLs, underfunded liabilities, and other areas of financial distress by considering all options available under the new bankruptcy law in relation to insolvency, preventative composition, bankruptcy and liquidation. Once a case goes to litigation, we have a team of 50 practitioners with expertise in acting on every level of the UAE courts in both criminal and civil cases and the know-how to leverage a criminal case to benefit a civil case and vice versa. Our litigation team is one of the largest and most specialised of any firm in the UAE and has in-depth experience representing clients across all seven Emirates.
We're sorry, but all tickets sales have ended because the event is expired.
Venue Phone: +971 4 401 9324
Venue Website: https://academy.difc.ae
Address:
Dubai International Financial Centre
, level 1, lecture theatre, The Gate Village, Building 02,
Dubai
,
United Arab Emirates
UAE Mock Trial


21/11/2022




8:30 AM - 12:00 PM