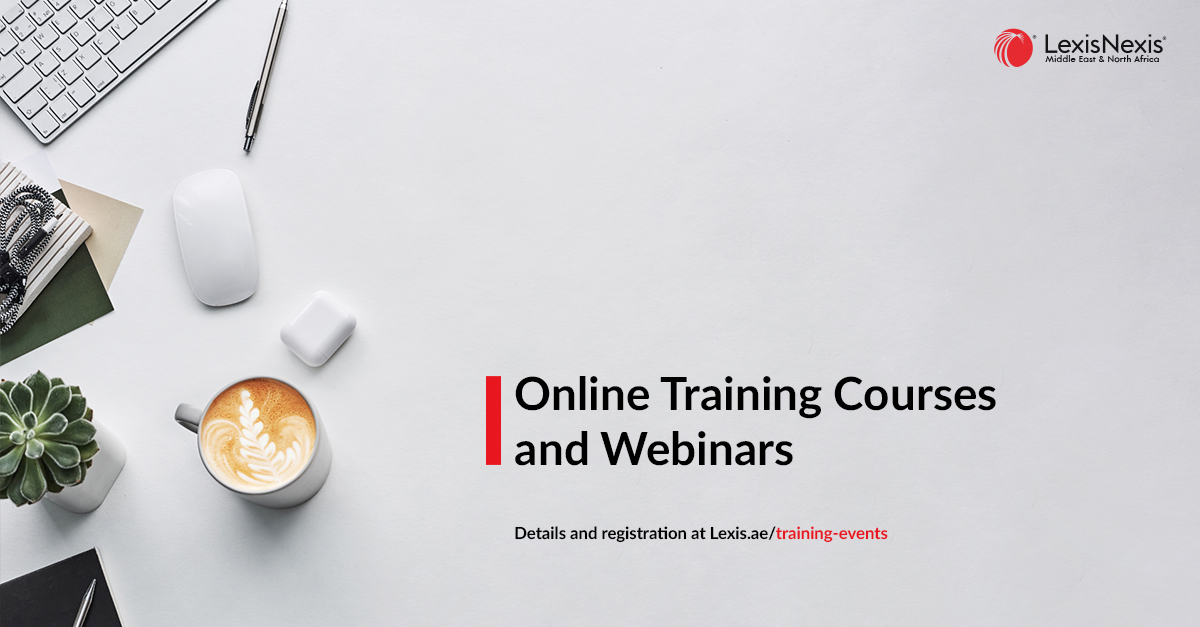 Attend the training and earn 2 CLPD Accredited points!
.
OVERVIEW
The Anti-Money Laundering (AML) Law (Federal Decree-Law No. 20/2018) of the UAE took effect at the end of October 2018. The Law is in line with the requirements of the Financial Action Task Force (FATF-GAFI) and significantly improves the foundations laid down in Federal Law No. 4/2002 (the UAE's Former AML Law). Join LexisNexis Middle East, in partnership with BSA Ahmad Bin Hezeem & Associates LLP, for an online training session as our expert looks at the law 3 years since it took effect. During the session, the following will be covered:
Latest changes to AML Rules and Regulations in the UAE
Importance of international cooperation to combat Money Laundering
The role of the UAE Central Bank Law
UAE Authorities' efforts to prevent Money Laundering
Latest and significant Money Laundering cases in the UAE
SPEAKER
Rima Mrad, Partner at BSA Ahmad Bin Hezeem & Associates LLP Dubai
.
IN COLLABORATION WITH
.
.
Anti-Money Laundering: Latest Regulation Changes in the UAE


06/12/2021




09:30 (Gulf Standard Time) - 11:30 (Gulf Standard Time)