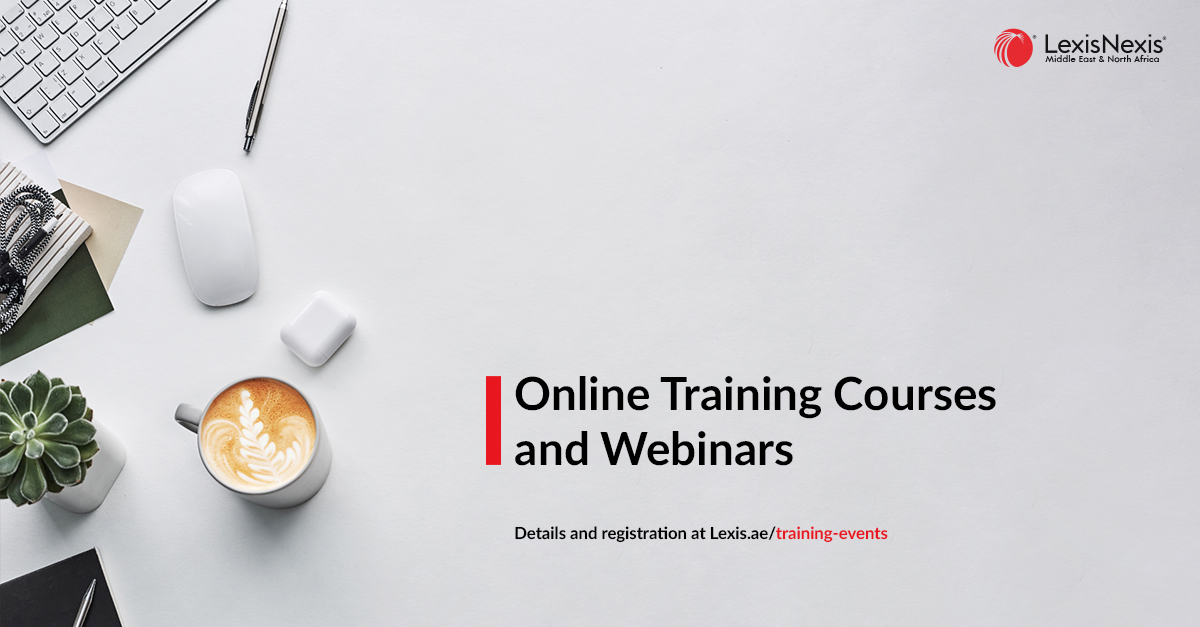 Bahrain Business Law Forum
After the success of previous editions of Business Law Forums series in Qatar, Kuwait and Oman, LexisNexis Middle East will host the 1st Bahrain Business Law Forum that will cover the latest legal developments and trends in Bahrain. Key topics* that will be covered include: 
Commercial Law

 

Employment & Labour

 

Property Law

 

Bankruptcy

 

Dispute Resolution
The Bahrain Business Law Forum 2021 will gather leading professionals from the Bahraini legal and business community, including: 
Heads of Legal

 

Lawyers

 

General Counsel

 

Wealth Management Advisors

 

In-house Lawyers

 

Compliance Officers

 

Public Officials

 

Corporate Secretaries
We invite you to join this unique event, which will offer you an opportunity to connect with and establish stronger business relationships with existing and potential clients.
* Topics are subject to change.
Join us on 30 November 2021 for the 2021 Bahrain Business Law Forum! Venue to be confirmed!
PROVISIONAL PROGRAMME
TIME
TOPICS TO BE COVERED
08:30AM to 09:00AM
Registration
09:00AM to 09:15AM
Opening Remarks
09:15AM to 09:45AM
Overview of the 2020 Amendments to the Companies Law: New vs Old Regime
09:45AM to 10:00AM
Coffee Break and Networking
10:00AM to 11:00AM
Labour Law Reforms and Women:

Fighting Discrimination of Wages in Bahrain (Resolution No. 52/ 2020)

Prohibiting the Employment of Pregnant Women (Resolution No. 84/2019)

11:00AM to 11:30AM
New Ultimate Beneficial Owner Rules in Bahrain (Resolution No. 83/2020)
11:30AM to 12:15PM
VAT Developments in Bahrain – Special Focus on Real Estate and Energy
12:15PM to 12:30PM
Closing Remarks
12:30PM to 2PM
Lunch and Networking
For more information or queries, contact: marle.vansandwyk@lexisnexis.com
Bahrain Business Law Forum


30/11/2021




08:30 (Gulf Standard Time) - 14:00 (Gulf Standard Time)