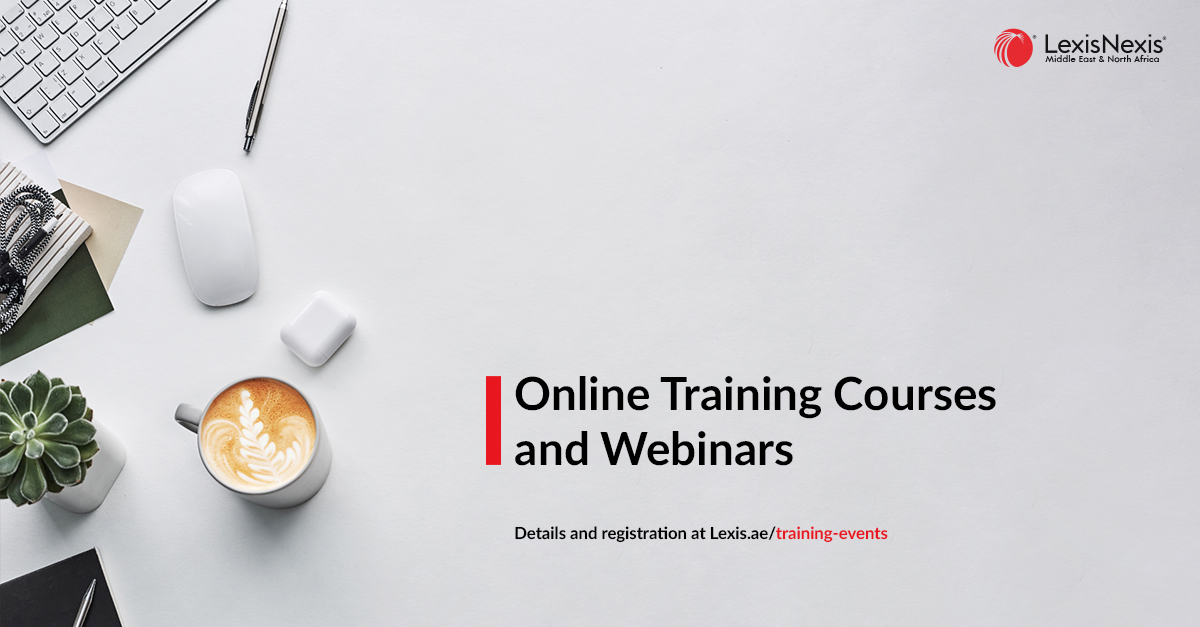 Practitioners registered with the DLAD will earn 2 CLPD Points for attending the training!
OVERVIEW
On 21 May 2020, the Dubai International Financial Centre (DIFC) enacted DIFC Law No. 5/2020 Data Protection Law. The Law reflects the best practices from various international data protection laws and as such introduces several significant obligations for both controllers and processors that are either established in the DIFC or are undertaking processing in the DIFC. The DIFC has also issued the Data Protection Regulations 2020 (Regulations) which provide additional detail on certain aspects of DIFC Law No. 5/2020.
The DIFC Data Protection Law and the Regulations came into force on 1 July 2020, with a transition period of three months until 1 October 2020 for businesses to implement the requirements of the law.
Join LexisNexis Middle East and PwC Middle East for an online training session where our experts will discuss:
Key obligations of the DIFC Data Protection Law to take into consideration
General requirements
Penalties for non-compliance
It is recommended that all entities which are established in the DIFC or are processing personal data in the DIFC, consider the requirements of DIFC Law No. 5/2020 and review their existing policies and procedures to ensure that they are compliant with DIFC Law No. 5/2020, reviewing existing contractual arrangements and implement training for their staff on the requirements of DIFC Law No. 5/2020.
SPEAKERS
Richard Chudzynski, Data Privacy and Protection Legal Leader, PwC Legal Middle East
Máté Ballabás, Manager, Digital Trust, PwC Middle East
IN COLLABORATION WITH
We're sorry, but all tickets sales have ended because the event is expired.
DIFC Data Protection Law


28/09/2021




9:30 AM - 11:30 AM