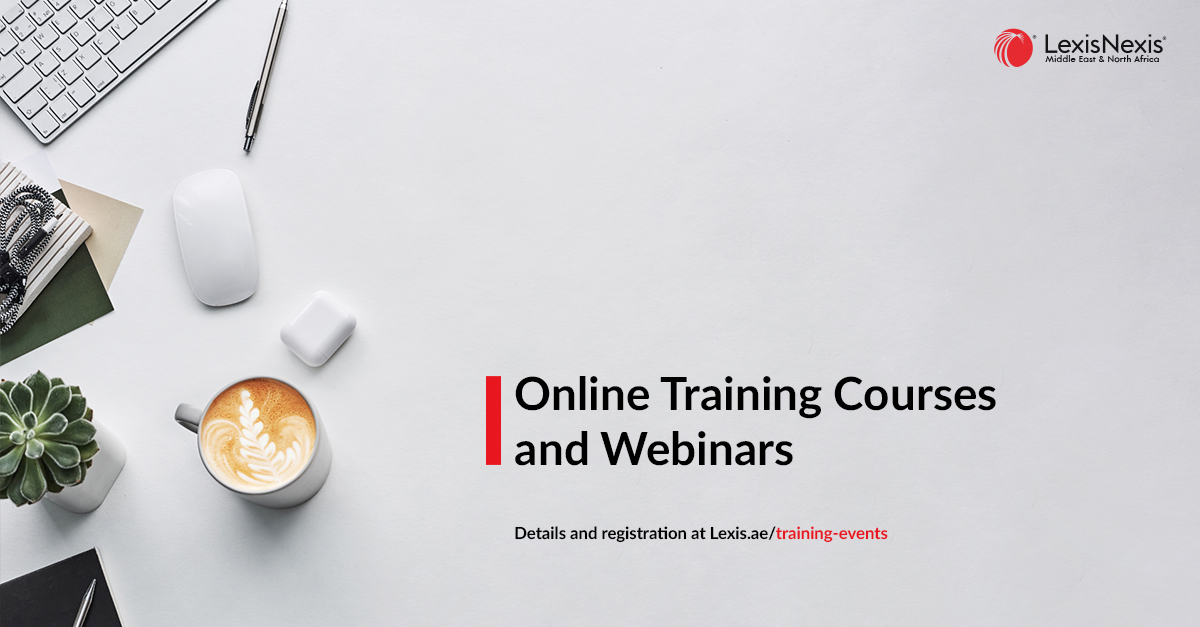 OVERVIEW
This session will have a huge impact on how you talk about your strengths and experiences and make a much bigger impact on others.
Background
There was a time when it was popular to ignore your strengths and spend time 'fixing' your weaknesses. We should all be doing the opposite. For most people their strengths are born from passion and interest – it is enjoyable for them to continue to develop those strengths. The two biggest problems many leaders face when it comes to showcasing their strengths is firstly, their inability to recognise those strengths, and secondly, the inability to talk about their strengths in a way that interests others. Join LexisNexis Middle East and changeosity for an online training session in which our expert, Stephanie Nand, will give tips for changing the way you talk about your strengths. You will sound confident, humble and clear – and this is what builds your leadership brand.
Identify your leadership strengths.
Gain understanding of the pain points that your influencers need to solve.
Insights into how to create a powerful bridge between your strengths and the pains or gains that your organisation/team/boss faces.
Find out the secret code to delivering your key messages in an impactful way.
How to create impact statements that showcase your strengths.
Practice your impact statements.
OBJECTIVE
The benefits you'll get from this session:
A new sense of confidence.
The self-belief that you can deliver your message in the right way to the right people every time.
Bonding with other fantastic female leaders who are also working on building their leadership brands.
The ability to create new opportunities for yourself by speaking in a powerful way.
Join us for an amazing session that will give you more confidence than you have felt in a long time.
SPEAKER
Brenda Connolly, Leadership Facilitator, changeosity
IN COLLABORATION WITH
We're sorry, but all tickets sales have ended because the event is expired.
Women in Leadership


30/08/2021




10:00 AM - 12:00 PM