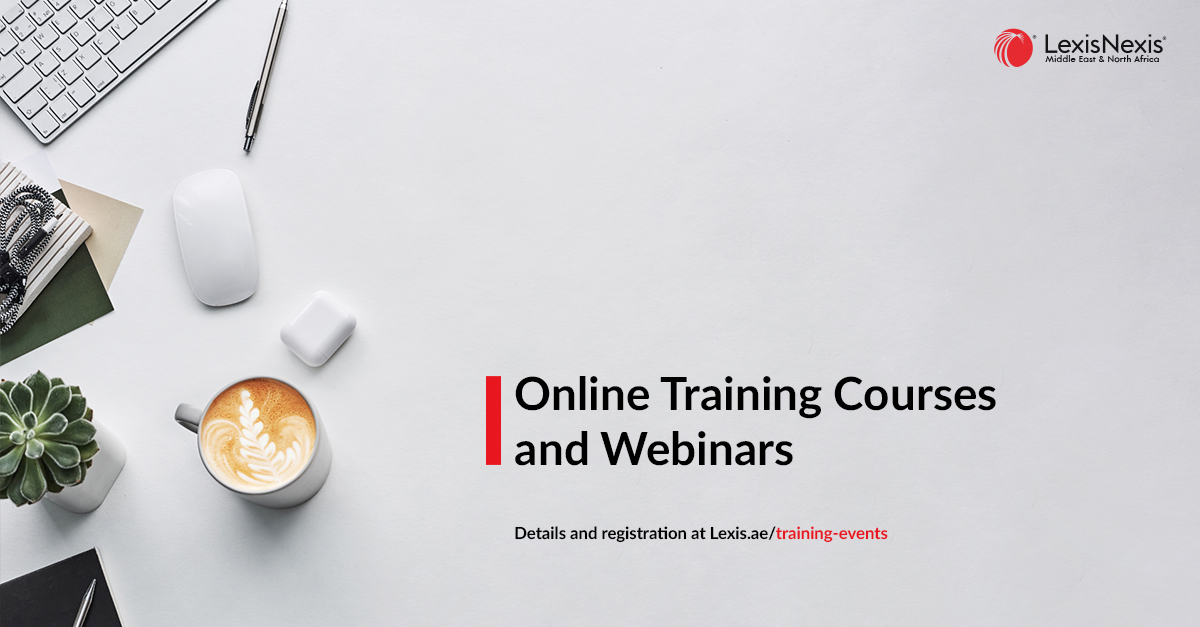 Attend the training and earn 2 CLPD Accredited points!
SESSION OVERVIEW
As a member of the OECD's Inclusive Framework on Base Erosion and Profit Shifting ("BEPS"), the United Arab Emirates ("UAE") has issued Cabinet Decision No. 57 on 10 August 2020 concerning economic substance requirements ("ESR"). In addition to setting out minimum requirements as regards the level of substance which need to be retained by businesses operating in the UAE, the Economic Substance Regulations include a set of disclosure requirements to increase the level of transparency with regards to certain mobile business activities carried out in the country in view of countering harmful tax practices. The introduction of ESR has a substantial impact on businesses in the UAE.
As per the Economic Substance Requirements, all onshore and free zone entities conducting Relevant Activities in the UAE are required to meet the Economic Substance Test and comply with ESR reporting obligations (limited exceptions apply).
Although the description of the types of Relevant Activities may appear clear and straightforward at first glance, it is worth noting that some of them cover a very broad spectrum of activities. International law firms, for example, are likely to conduct a "Service Center" activity, which means that they will need to meet the substance requirements and comply with ESR reporting obligations. Branches of international law firms may however be able to claim an exemption.
Due to their legal setup and way of operating on a global level, International law firms may run into a number of difficulties when complying with their ESR reporting obligations. Join LexisNexis Middle East and Aurifer Middle East Tax for this ESR training where we will discuss the ESR legislation and how its requirements can be applied to the activities carried out by international law firms.
As part of this training, we will cover the following topics:
1. Background

Origin of ESR and reason for introduction

2. Basic concepts of ESR

Licensee
Relevant activities
ESR exemptions (focus on branch exemption)

3. Economic substance test
4. ESR reporting

Regulatory authorities
ESR Notification
ESR Report
Penalties for non-compliance

5. Specific issues / difficulties for law firms
6. Experience so far with 2019 submissions
SPEAKERS
Thomas Vanhee, Partner, Aurifer Middle East Tax
Nils Vanhassel, Counsel, Aurifer Middle East Tax
IN COLLABORATION WITH
We're sorry, but all tickets sales have ended because the event is expired.
Economic Substance Regulations (ESR) for Law Firms


21/04/2021




10:00 AM - 12:00 PM