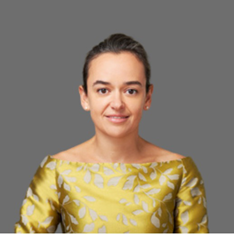 Counsel, Debevoise & Plimpton LLP
FLORIANE LAVAUD is a member of Debevoise & Plimpton LLP's International Dispute Resolution Group in New York and Paris. Her practice focuses on public international law and international arbitration, particularly in the Middle East. She is admitted to the New York and Paris Bars and is a solicitor in England & Wales.
With over fifteen years of experience, Ms Lavaud advises and represents multinational corporations and sovereign States in various jurisdictions and on civil and common law, public international law, and treaty and contract interpretation. Ms Lavaud advises and represents pro bono clients on domestic and public international law issues.
From 2009 to 2011, she clerked for the Hon. Douglas P. Woodlock of the United States District Court for the District of Massachusetts. Ms Lavaud is among the few civil-law-trained attorneys who served as a federal law clerk and therefore has substantial experience in U.S. litigation. She was involved in various civil and criminal cases during her two-year clerkship.
Before joining Debevoise in 2007, Ms Lavaud worked at Total, one of the world's leading international oil and gas companies. As a member of Total's Exploration & Production legal division, Ms Lavaud gained in-depth experience with the oil and gas industry and the agreements specific to this industry.
Ms Lavaud serves in several leadership positions. In 2022, she was elected to the Board of Directors of ArbitralWomen, an international organisation that promotes women and diversity in international arbitration. Ms Lavaud also serves as Co-Chair of the International Arbitration Committee of the American Branch of the International Law Association (ABILA) and as Co-Chair of International Law Weekend (ILW) 2022. She is also a member of numerous arbitration organisations, including the Institute for Transnational Arbitration (ITA) Advisory Board representing Debevoise & Plimpton LLP. She also recently served as a New York Regional Representative of the ICC Young Arbitrators Forum.
Ms Lavaud regularly speaks and publishes on international law-related issues. Ms Lavaud received an LL.M. from the University of Pennsylvania Law School in 2007 and an M.A. in Litigation and Arbitration from the University of Paris II Panthéon-Assas with honours in 2005. She is a native French speaker, is also proficient in Spanish, and has basic knowledge of Dutch.