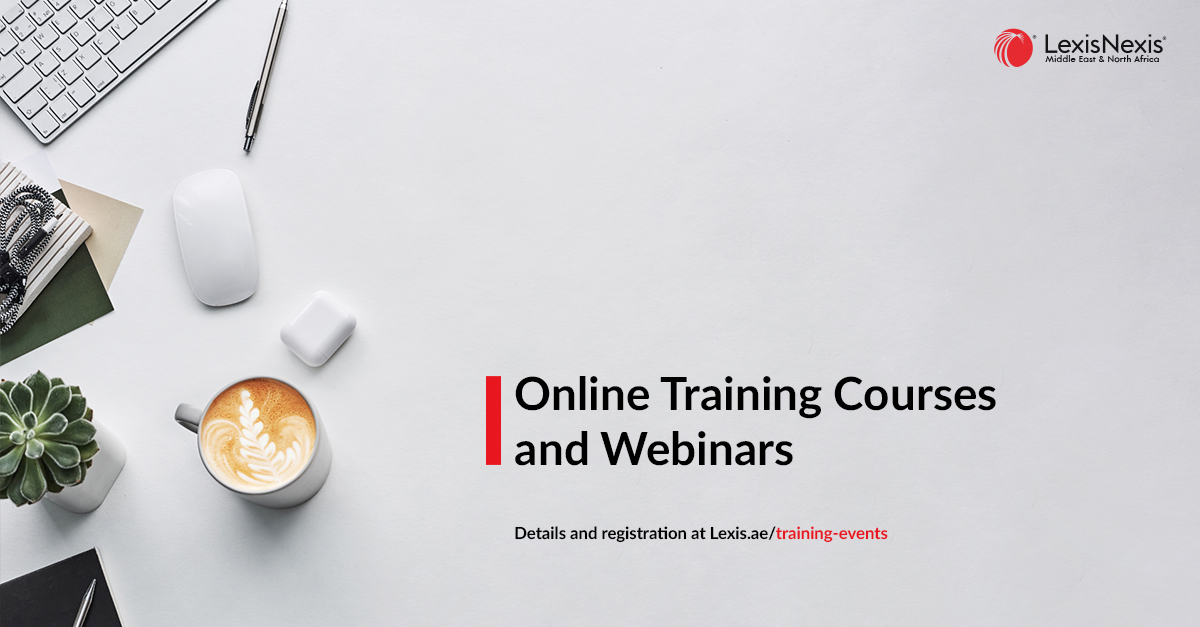 OVERVIEW
Following the modus operandi of neighbouring countries facing impending evaluation by the Financial Action Task Force, Qatar has introduced widespread reform of its Anti-Money Laundering (AML) and Counter Terrorist Financing (CTF) framework over the past couple of years, including new flagship legislation in the form of a new AML/CTF Law and a new Counter-Terrorism Law in a drive to meet international standards. Reforms are targeted at implementing best practices and giving new teeth and tools to the authorities to detect, prevent, and prosecute instances of illicit financing.
Join LexisNexis Middle East and Al Tamimi & Company for an online training session which will dissect the new provisions to provide attendees with a detailed and practical understanding of the new AML/CTF legal framework, and how practitioners can uphold their obligations to protect against criminal activity.
Initial high-level outline of the training:
Financial Crime risk landscape in Qatar (covering AML, CTF, sanctions, and corruption).
Mapping out Qatar's recent AML/CTF reform.
Role of the FATF and the significance for practitioners.
Flagship legislation and the AML/CTF framework.
Key issues from a practical perspective:
Identifying DNFBPs;
Implementing a risk-based approach;
Enhanced due diligence and dealing with PEPs;
Understanding reporting obligations; and
Red flags for suspicious activity.
OBJECTIVE
During this session, participants will reinforce their knowledge of Qatar's AML/CFT compliance procedures and understand the risks of non-compliance.
SPEAKER
Ibtissem Lassoued, Partner, Head of Advisory in the Regional Financial Crime Practice; Al Tamimi & Company
IN COLLABORATION WITH
Anti-Money Laundering (AML) and Counter Terrorist Financing (CTF) in Qatar and the Qatar Financial Centre (QFC)


18/10/2021




10:00 (Gulf Standard Time) - 12:00 (Gulf Standard Time)