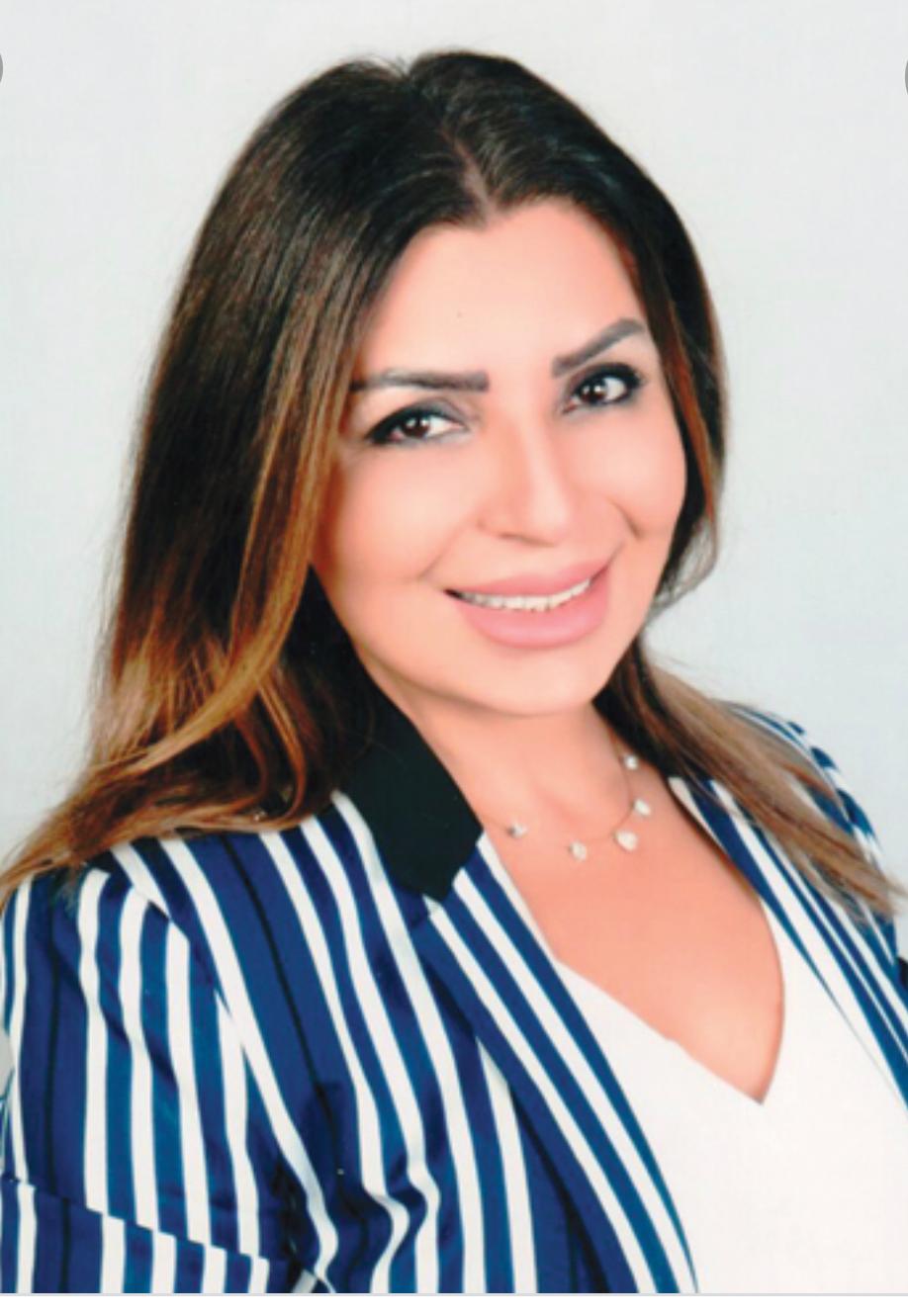 Attorney Faten Al Naqeeb
Ms. Faten Al Naqeeb is recognised as one of the powerful and most influential women of the 200 powerful women in the world in Forbes magazine for the year 2014, ranking 44th worldwide, 11th in the Arab world, and 3rd in Kuwait. She is in the Top 100 Powerful Women in the Arab world for 2012, 2013, 2014, 2015 , 2016 , 2017 and 2018 in a raw according to Arabian Business Magazine, who also named her Businesswoman of the Year in 2013. Attorney Al Naqeeb's firm, Al-Naqeeb & Partners, has been distinguished as an Enterprise Agility Achiever in the Legal Sector Awards: Entrepreneur of the Year. As such, she was recognised as one of the MENA (Middle East and North Africa) region's achieving women by Entrepreneur Middle East.
In addition to publishing in 2015 the first edition of her book: The Legal Guide to Doing Business in Kuwait, for which she drew on her 30 years of experience as an international business law attorney, Ms. Al Naqeeb assisted/co-authored a chapter in Getting the Deal Through: Oil Regulations 2008–2009 for the Oil Sector in Kuwait with Law Business Research Ltd.
Attorney Al-Naqeeb earned her bachelor degree from the Faculty of Law at Kuwait University in 1987, and her Master's degree in International Law from Cambridge College, She also holds a Diploma in International Contract Drafting and Negotiations from the University of London. And she recently attained an advanced certificate in International Money Laundry "AML" from ICA and University of Manchester. She is licensed in Kuwait as a practicing lawyer before the High Appeal, Cassation and Constitutional Courts in Kuwait since 1987. Ms. Al Naqeeb's practice areas include general corporate, business, and commercial matters, IT, banking, insurance, and securities laws. Her experience extensively extends to mega infrastructure projects, project finance, and all aspects of the oil and gas industry. More prominently, she serves on a regular basis as an expert before the courts of the US, and many other countries on the laws of Arab countries including Kuwait's laws; the laws of the GCC countries and other middle east countries. She was also invited to give her professional opinion at institutions such as, the International Court of Arbitration of the international Chamber of commerce (ICC), The London Court of International Arbitration (LCIA) and many other International Arbitrations institutions around the world.
For these reasons and many more, Ms. Faten Al-Naqeeb was chosen to serve as legal consultant and head of the Kuwait legal group responsible for reviewing and submitting the Kuwaiti government compensation claims against Iraq to the United Nations Compensation Commission as a representative of the Kuwaiti government.
She has given numerous lectures and presentations on various aspects of the Kuwaiti laws in several Middle Eastern countries. She has also assisted in authoring articles and chapters in various international legal magazines on various issues relating to Kuwaiti & GCC laws. Ms. Alnaqeeb has given many lectures and workshops at the American university of Kuwait. Further, Ms. Al – Naqeeb speaks in the Women in leadership forums tackling the women in business issues from a legal perspective and in various women empowerment forums. She is also registered and an active mentor at the WMF Kuwait. Ms. AlNaqeeb recently authored and published a journal in Arabic with some of her own poetry titled as "ﻗﻠﺒﻲ ﻣﺎذا ﯾﻘﻮل ﻟﻲ ". "what my heart tells me" The purpose of this journal is to empower and encourage women to achieve their dreams and goals. The journal launched at many libraries and bookstores in Kuwait and the GCC with great success.
One of her imperative recognised efforts in Women empowerment Ms. Al Naqeeb worked with Kuwaiti parliament members and upon their request to draft a bill of law for protection of childhood and motherhood particularly in view of the international treaties among others the protection of women and child against domestic abuse. The draft of law was accepted and approved by the legislators in Kuwait (parliament).Ms. AL Naqeeb was awarded as one of the women leaders in Kuwait where her picture poster was hanged on the walls of "Shaheed Park" as a recognition of her achievements. Also, in her recognition as one of the influential Arab Women in 2018 by Arabian Business magazine, her picture was seen on Dubai Mall pillars in reward for her contribution & achievements. Ms. alnaqeeb made it to the history of Kuwait being awarded as one of the Kuwait women leaders and her bio and achievement was published in the Kuwait leaders book ( a publication sponsored by the Kuwait government). Ms. Al Naqeeb is also considered as one of the first female attorneys who serves as independent Board member in various large corporations in Kuwait. She is currently residing in Kuwait where she oversights her law firm's Intentional & local practice.