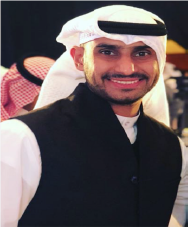 Tax Economist, Kuwait Ministry of Finance
Faisal is a senior tax official and a member of DTA Kuwait Delegation as a tax treaty negotiator. He practiced international taxation orders, principles, and standards since 2012 at the Ministry of Finance – Department of Treasury and Tax. He worked on technical tax issues with a heavy emphasis on law, accounting, and economics.
He also applied tax techniques on cross-border transactions in the field of direct taxation with detailed knowledge of the main tax treaty case-law, tax dispute prevention-resolution, tax regulations, anti-avoidance provisions, and other tax issues.
From a tax policy perspective, Faisal was heavily involved in harmonizing domestic tax rules with the international tax rules. He also participated in numerous tax projects to strengthen the Kuwait tax system toward a sustainable diversified economy. Additionally, he prepared alternative approaches in public finance to increase revenues through taxation to improve the budget.
Furthermore, Faisal contributed significantly in selecting the policy options of the Multilateral Convention to Implement Tax Treaty Related Measures to Prevent BEPS (MLI) for Kuwait and participated in the signing ceremony with 71 countries in Paris 2017.
Events this person is involved with: